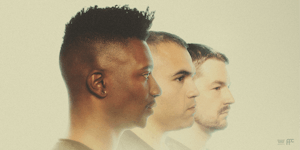 Presented By First Fleet Concerts
Animals As Leaders
Wooly's
Des Moines
,
IA
Animals As Leaders will be performing at Wooly's on Monday, September 20th, 2021.
Here are some safety precautions we are / have been practicing at Wooly's which has been providing a safe environment for our fans at Wooly's:
Masks are required when attending a show. If you forget your mask, you can purchase one for $1 at the door.
We will be disinfecting surface areas regularly & washing hands regularly.
Our employees will be in PPE (Gloves, Masks)
Hand sanitizer stations will be located throughout the venue and in restrooms.
If you are not feeling well, please do not attend!
Please message us with any questions or concerns at info@woolysdm.com.
Thank you for keeping our staff, performers, and patrons safe!
About Animals As Leaders
Sometimes, a band's music registers just as seismically on an emotional wavelength as it does on a sonic spectrum. Animals As leaders—Tosin Abasi [guitar], Javier Reyes [guitar], and Matt Garstka [drums]—reimagine, reinterpret, and refresh instrumental prog, experimental metal, modern jazz, alternative, and even world music to a point where the reaction becomes primal on their fourth full-length album, The Madness of Many [Sumerian Records].
"What you're hearing is the madness of the band, what happens in our heads, and what it sounds like when you put it all together," exclaims Javier. "For us, that's the sound of the new album. It's simply the madness of these three individuals. We're trying to create something that only we can do."
That's why Animals As Leaders have risen to celebrated heroes of their respective instruments since first emerging in 2007. Most recently, 2014's The Joy of Motion bowed at #24 on the Billboard Top 200, moving 13,000 copies first-week. Along the way, the trio has earned acclaim from the likes of Consequence of Sound, Revolver, Ultimate Guitar, and Rolling Stone who extolled them, "as satisfying in their visceral kick as they are in dazzling displays of dexterity." Tosin would grace the cover of Guitar World twice, while Matt covered Modern Drummer. Consistently delivering a captivating show, they've toured alongside Deftones, Between The Buried And Me, Periphery, and many others in addition to Tosin joining Joe Satriani at the G4 Experience and Steve Vai and Nuno Bettencourt for the Generation Axe Tour. Matt remains a sought-after talent, performing on Late Night With Seth Meyers and at drum clinics and festivals worldwide, and Javier's solo project Mestis stands out as a fan favorite.
When it came time to begin working on new music in late 2015, the musicians possessed a clear vision for their next evolution.
"Instead of enlisting a producer, we ended up doing everything ourselves for the first time," says Javier. "We were really influencing each other, and it's the most collaborative effort so far."
The band opened up the writing process like never before since Matt joining in 2012. Ideas were flowing freely, and his contributions added another dimension to the group's signature style.
"We've known each other's processes for years, but we really melded here," adds Matt. "Their approaches have become mine and vice versa. It was great to be a part of the creation as the record really reflects all of our voices."
"He helped glue together a lot of the parts that Tosin and I wrote," Javier continues. "He brought that sense of arrangement to the table. It gave birth to something new."
Another first, Tosin and Javier actually wrote guitar to the drums of six-minute album opener "Arithmophobia." It's polyrhythmic percussive palette provided the perfect backdrop for distinct dexterous riffing and a hypnotic hummable lead.
"That was something I sent the guys, and I sat down and explained it," reveals Matt. "It turned into a very cool track."
"Eventually, it didn't seem so foreign," chuckles Javier. "It challenged us to create a new style while still persevering who we are."
Meanwhile, single "The Brain Dance" begins with delicate acoustic guitars before morphing into a head-spinning tapestry of fret fireworks.
"Most people would expect a heavy song," he goes on. "It moves like a dance, ballet, or something very theatrical. That's where the title came from. It's literally a journey in your head."
Ultimately, The Madness of Many will impact listeners like only Animals As Leaders can.
Javier leaves off, "I just want to blow people's minds and leave them speechless, so they want to share the record."
About Veil Of Maya
Underneath a maelstrom of polyrhythmic guitars, sweeping vocals, and shuddering beats, Veil of Maya encode a ponderous narrative at the core of their sixth full-length album, False Idol [Sumerian Records]. This time around, a captivating concept drives the quartet—Marc Okubo [guitar], Sam Applebaum [drums], Danny Hauser [bass], and Lukas Magyar [vocals].
"The whole album is told from a first-person perspective," Lukas explains. "You're following this character who's not the nicest man. He rises to power though. You'll have to listen in order to find out how it ends. The storyline is very dark."
"It felt more like we were making a movie or a TV series," adds Marc. "Lukas actually had a storyboard idea that we talked about before even starting. It's almost like we were providing the soundtrack in Veil of Maya's template."
The seeds for this widescreen ambition can be traced back to 2015's Matriarch. The album bowed at #2 on the Billboard US Hard Rock Chart and spawned the band's biggest hit to date, "Mikasa"—which racked up over 5.2 million YouTube views and 5.1 million Spotify streams. Meanwhile, "Leeloo," "Ellie," and "Aeris" each cracked the 1-million mark on Spotify. Matriarch earned acclaim from Billboard, Alternative Press, New Noise Magazine, and more as the guys hit the road with the likes of Animals As Leaders, Upon A Burning Body, Volumes, Chelsea Grin, Oceans Ate Alaska, and other heavy hitters in addition to a stint on the Vans Warped Tour. Late 2016 saw the musicians head to Los Angeles in order to record what would become False Idol. Marc worked with producer Max Schad in one studio, while Lukas teamed with vocal producer Brandon Paddock in another.
"Two studios working at the same time was a new approach for us," continues Marc. "In the past, we completed all of the instrumentals for Lukas to marinate on. Everything was done by the time he joined the band. This is the first time we got to write with his voice in mind. Another change, he was writing on the spot. It brought a different energy and ended up really cool. Max made a big difference too."
That difference stands out in Veil of Maya's marked sonic evolution. Every element is amplified: it's heavier, it's more hypnotic, and it hits even harder.
"The overall vibe is darker and heavier," reveals Lukas. "with the story, the demeanor got pretty sinister. That's an element that I don't think anybody was expecting."
The first single "Overthrow" revs up from a crushing tidal wave of riffing into a soaring and striking clean refrain. It taps into the expansive energy of signature fan favorites, while elevating the group to a new level.
"It's got some of that 'Mikasa' spirit," smiles Marc. "We thought that couldn't hurt!"
"We show references to the beginning of the main character's life at this point in terms of the content," says Lukas. "It was a more compelling way to tell the story. All of the songs stand alone. They represent their own pieces of the story."
Whether it's the pulverizing power of "Overthrow" and "Doublespeak" or knockout send-off of "Tyrant" and "Livestream," False Idol exorcises an unforgettable narrative in the landscape of Veil of Maya's most definitive work to date.
"We wanted to create something refreshing," Lukas leaves off. "We didn't recycle the same old thing. It's a new beginning."
"I hope the record is something people want to go back to and study again," concludes Marc. "It's worth more than one listen."
About Telomere
Progressive metal.

Ken Payne - Vocals

Josh Adamson - Guitar

Ben Brex Monroe - Bass

Adam Baszczynski - Drums

Venue Information:
Wooly's
504 E Locust St

Des Moines, IA, 50309